Welcome Message
World Federation of Chinese Medicine Societies (WFCMS) is an international NGO specialized in promoting global traditional Chinese medicine development. Founded in 2003 and based in Beijing, China, currently we have 270 member societies from 70 countries and regions, each of them are local institutions of Chinese medicine. WFCMS is the A-Liaison organization of ISO in TC249, the consultative agency of intangible cultural heritage of UNESCO as well as the non-governmental organization of WHO.
Since 2004, WFCMS held World Congress of Chinese Medicine (WCCM) annually, and the congress has be respectively convened in China, France, Canada, Singapore, Macau, Australia, the netherland, UK, Malaysia, USA, Russia, Spain, New Zealand, Thailand, Italy and this year in Hungary. The event attracts about 1000 attendees every year, and the 16th WCCM will be opened in Budapest, Hungary on November 8th 2019.
Venue: Budapest Congress Center
Address: Jagelló út 1-3, H-1123, Budapest, Hungary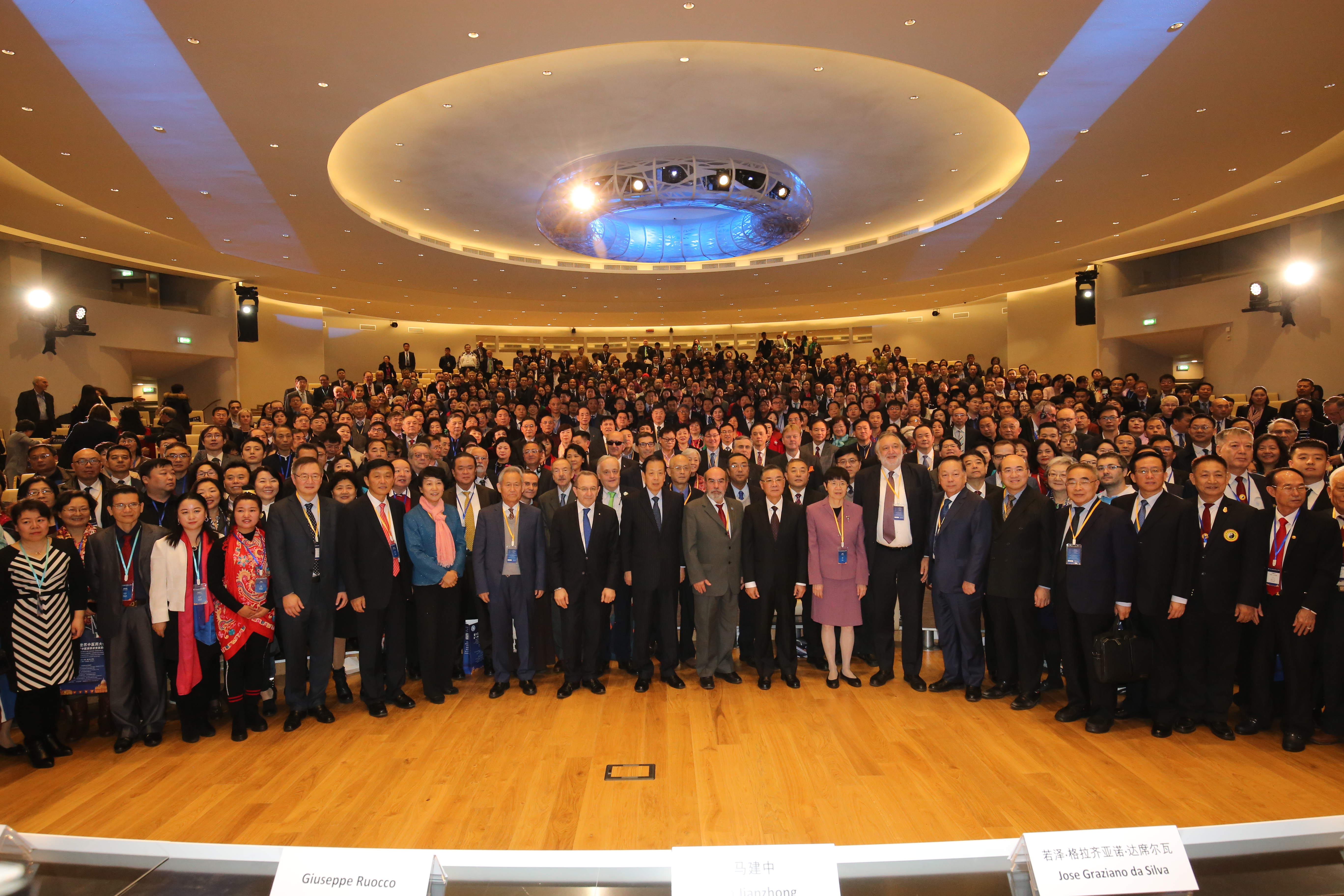 Group photo at the 15th WCCM in Rome, November 17, 2019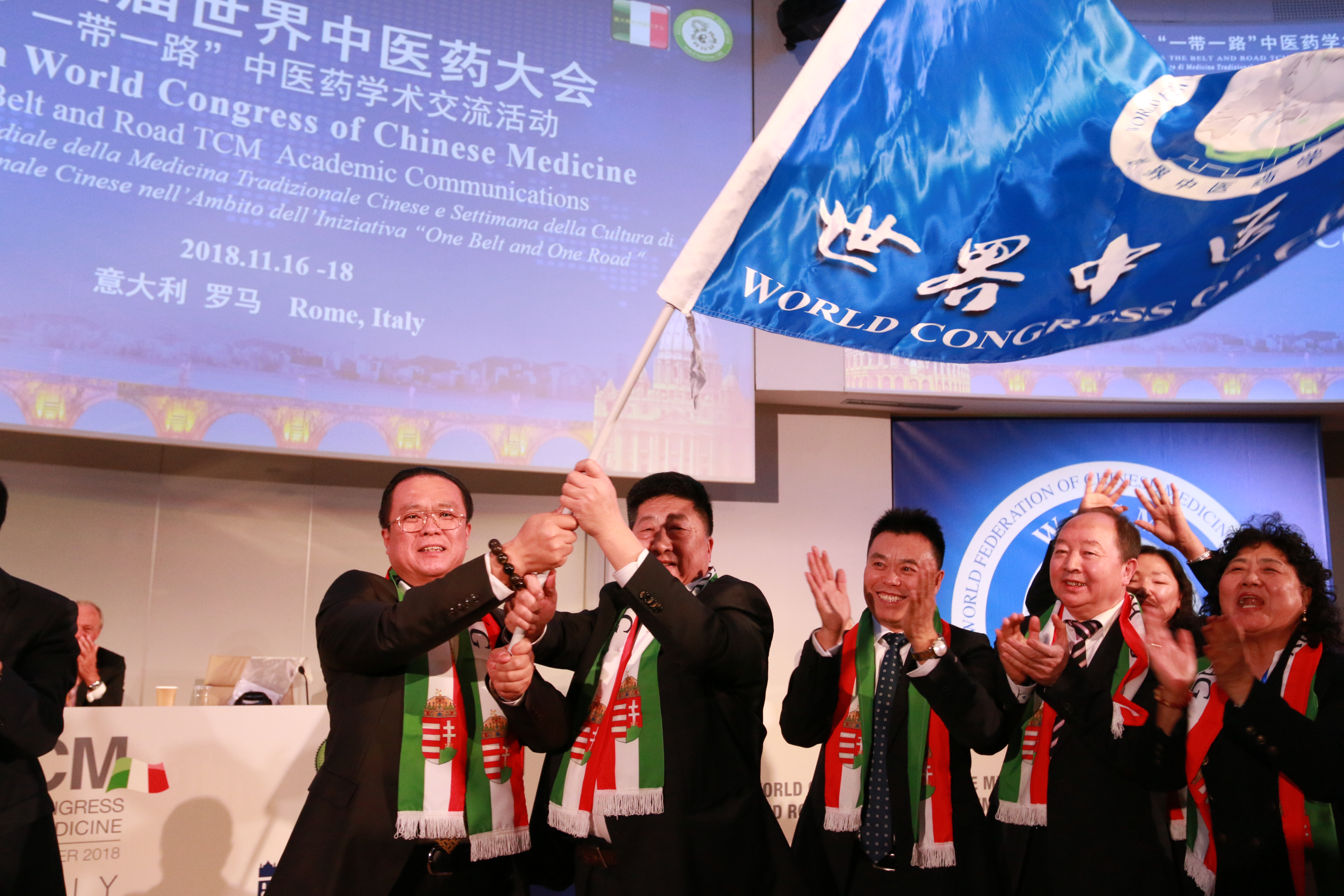 Dr. Chen Zhen (left 1) and Dr. Zhang Qingbin (left 2)
, on behalf of the Hungarian Organizing Team, officially announced the 16th WCCM to be held in Budapest, Hungary.